Sign Up For Our Newsletter
Stay up to speed with our latest promotions, special deals, and announcements by signing up for the free ProCare Pharmacy newsletter.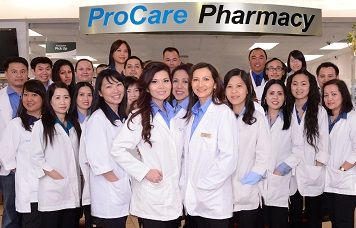 Our Pharmacy
ProCare Pharmacy is a retail pharmacy with a neighborhood community pharmacy agenda. ProCare provides outstanding customer care and convenient home delivery or mailing of prescription medications and medical supplies to qualified patients with diabetes and chronic illnesses. We make sure that our patients all know that we care about them by always offering them individual attention.
During business hours we have territory representatives that patients can contact directly in case of any questions. And our pharmacists are also available to answer your questions about drug dosages, interactions, device usage, and care.

Reminders
Set reminders to take your medications.

Refill On-The-Go
Refill your medications 24/7 without logging in.

User Profiles
Safely store and manage your list of prescriptions.

Delivery Options
Request a refill and delivery with a single click.